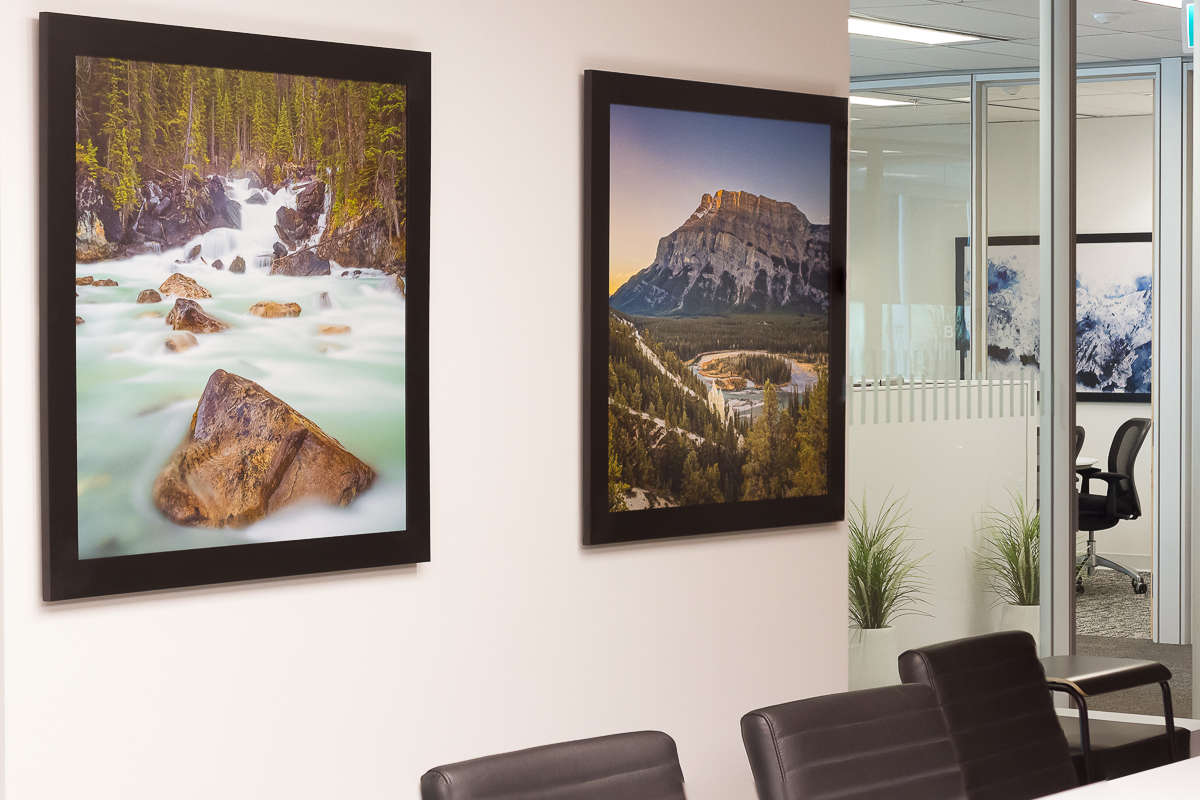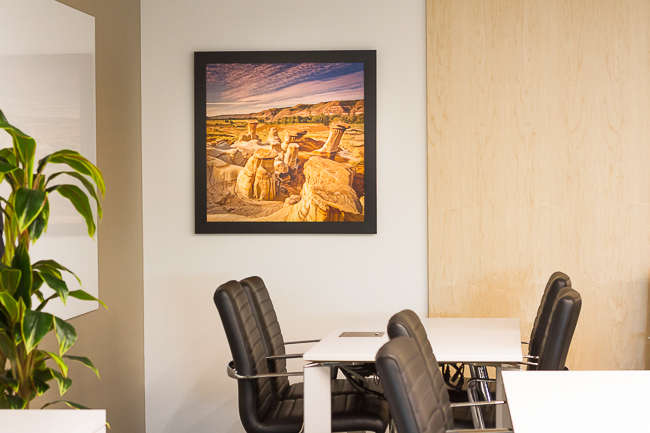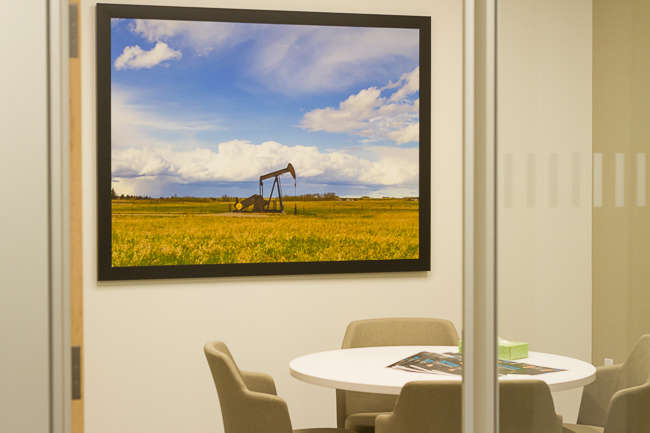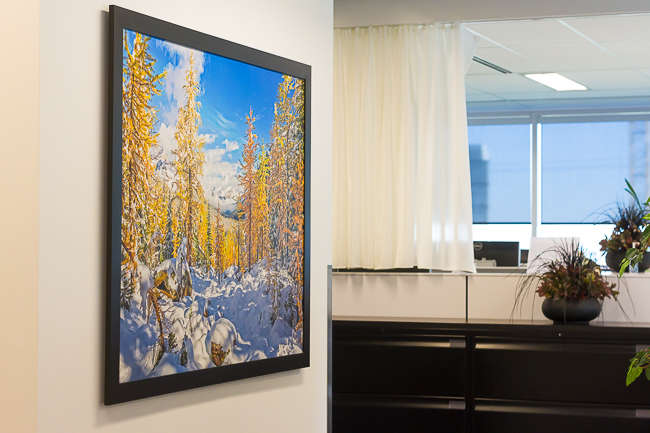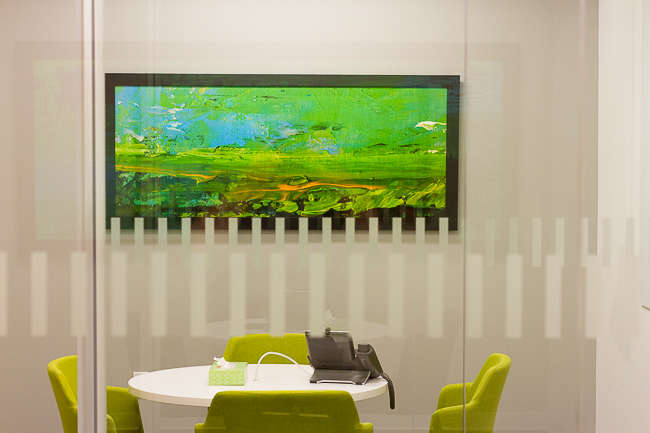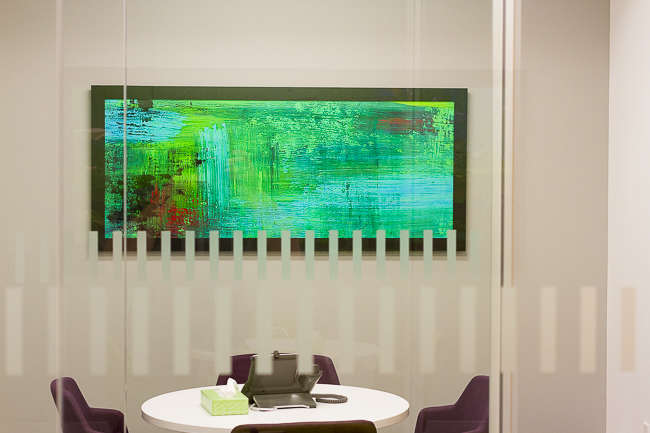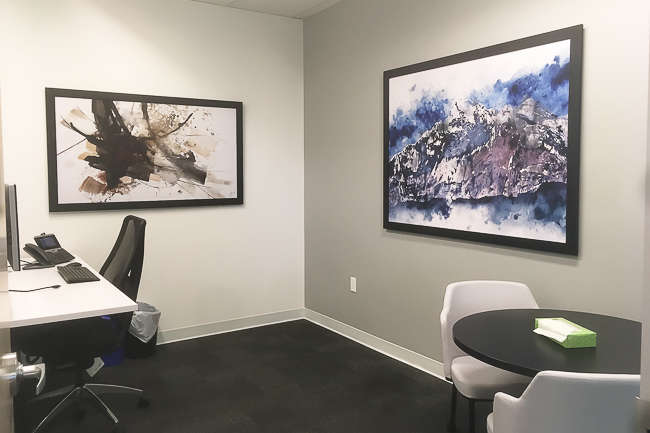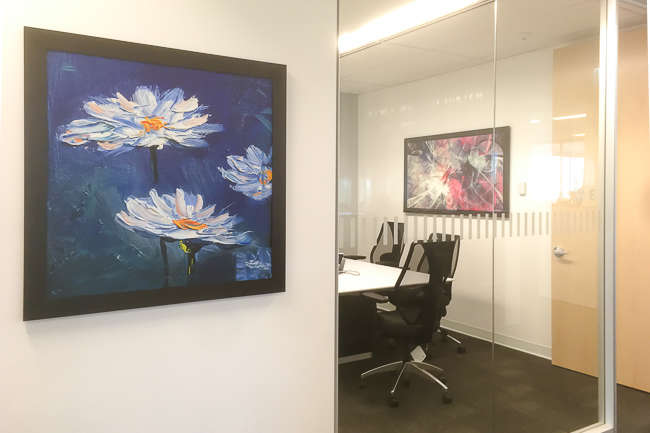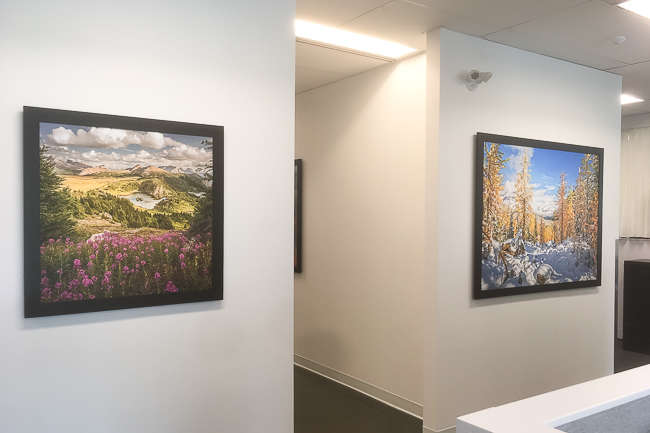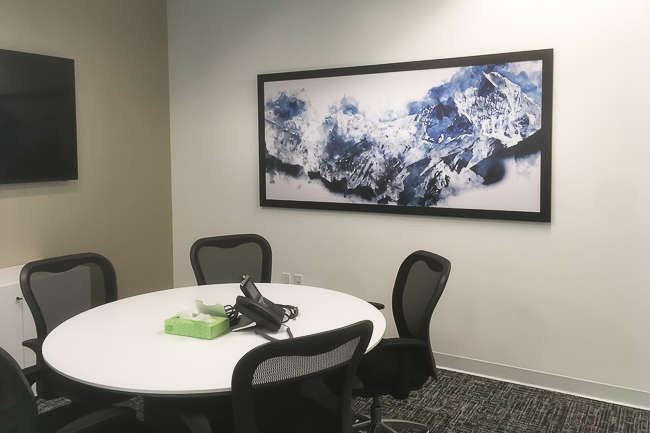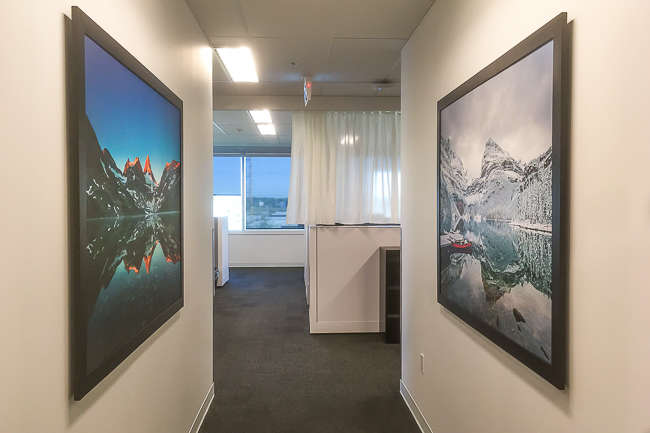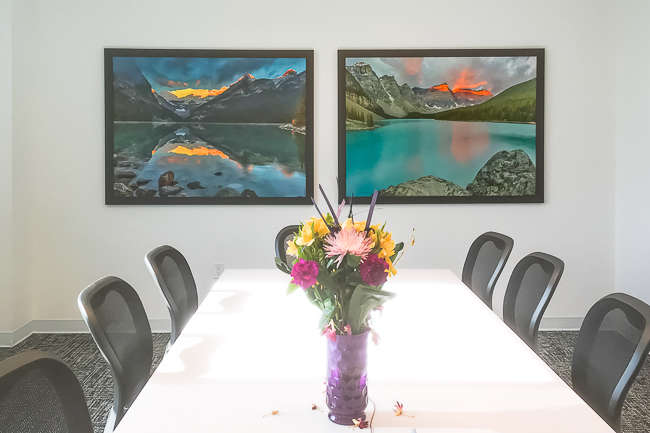 BDC Bank Offices Calgary
We were approached by BDC to help expedite their artwork project for their new offices in Calgary. They had originally started the project with another company, and then found us to expedite completion, as they had been waiting over one month for the project to continue and needed to meet their deadline. We stepped in, helped finish artwork selection, had everything printed, coated, framed, and installed before the impending deadline.

We had used a stock image agency to license their required artwork, helped select the remaining 14 images by selecting some from our own personal collection, as well as from stock libraries.

The total project was for 23 large framed canvas prints, plus installation.
"Thank you again for a job well done! You came to the rescue, when the other supplier stopped responding. You were punctual, professional and easy to deal with. Art looks great and we've received lots of compliments during our open house."
- Olga Kunitsa, BDC Manager, Major Accounts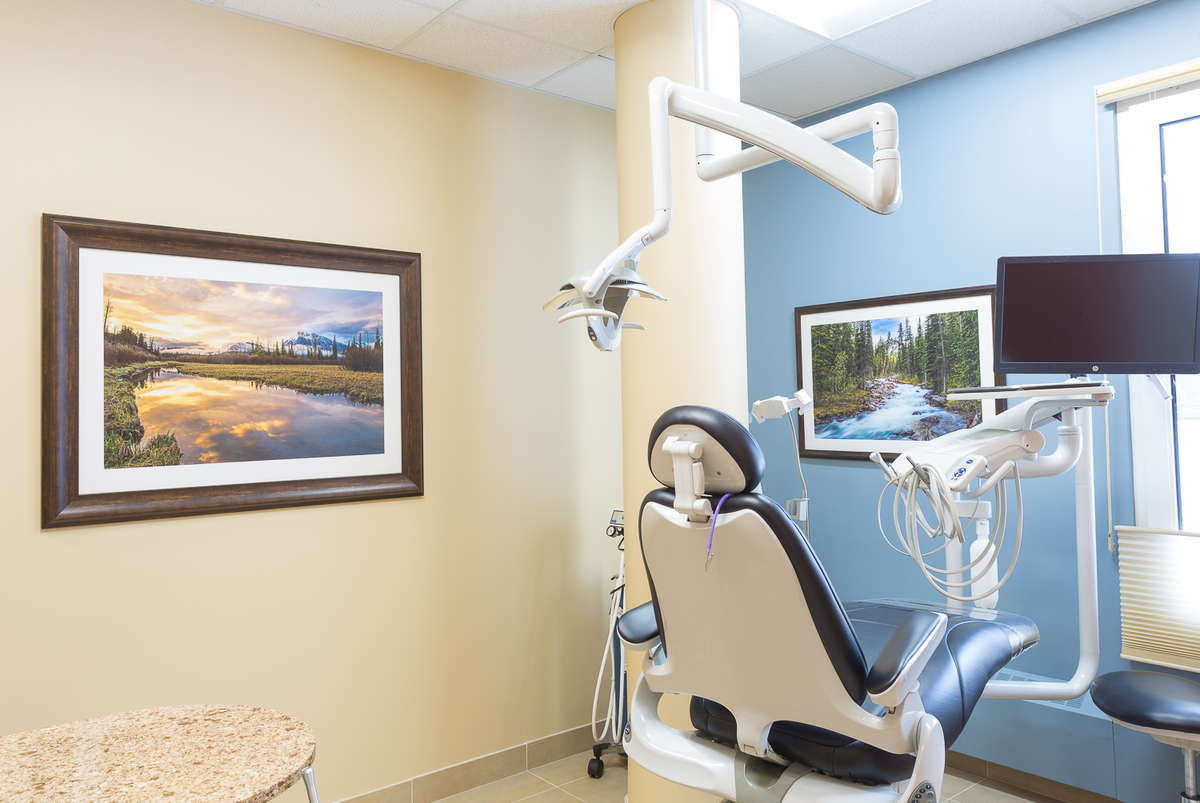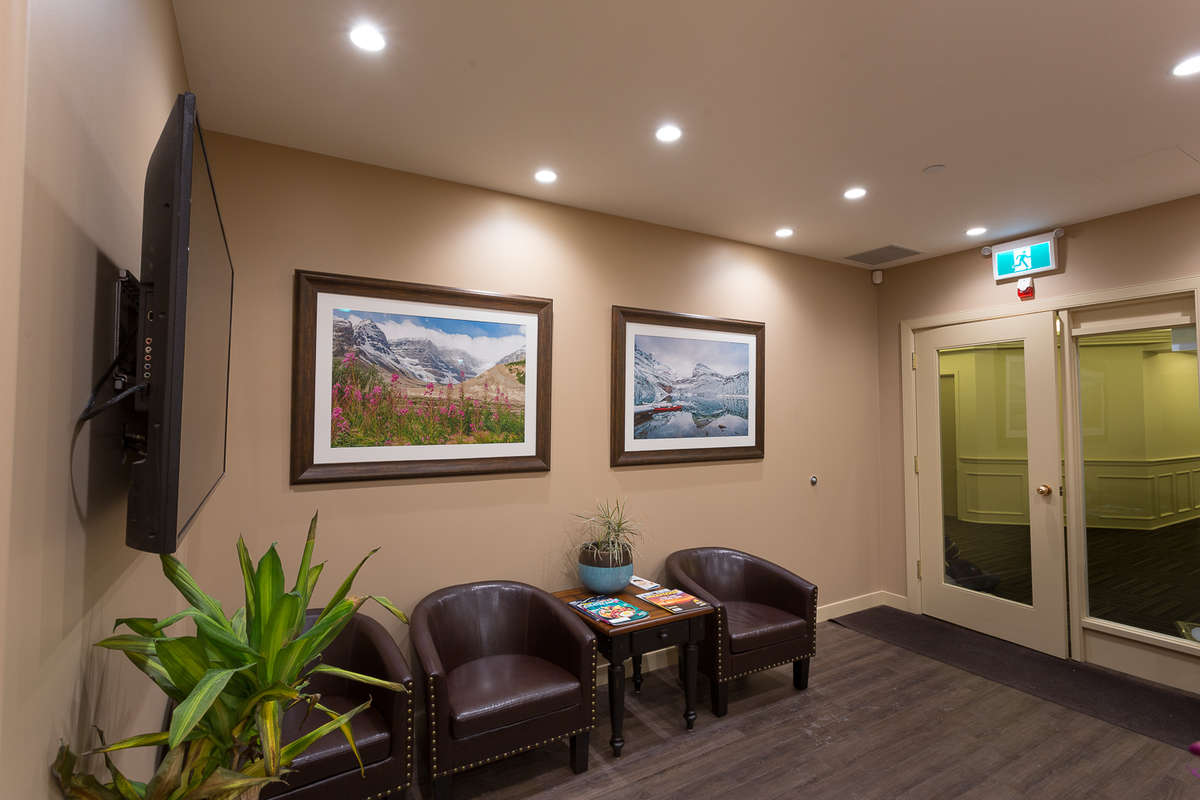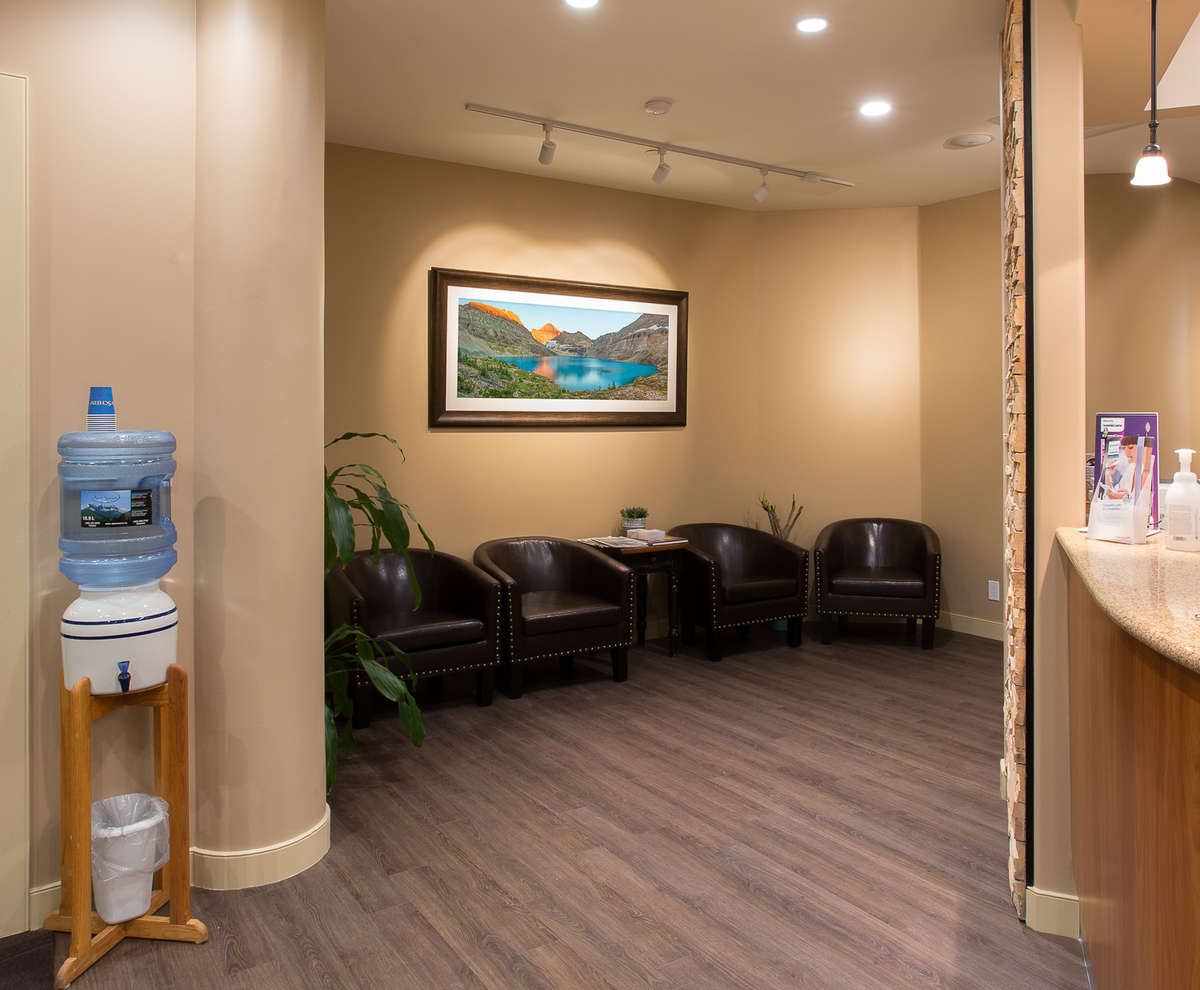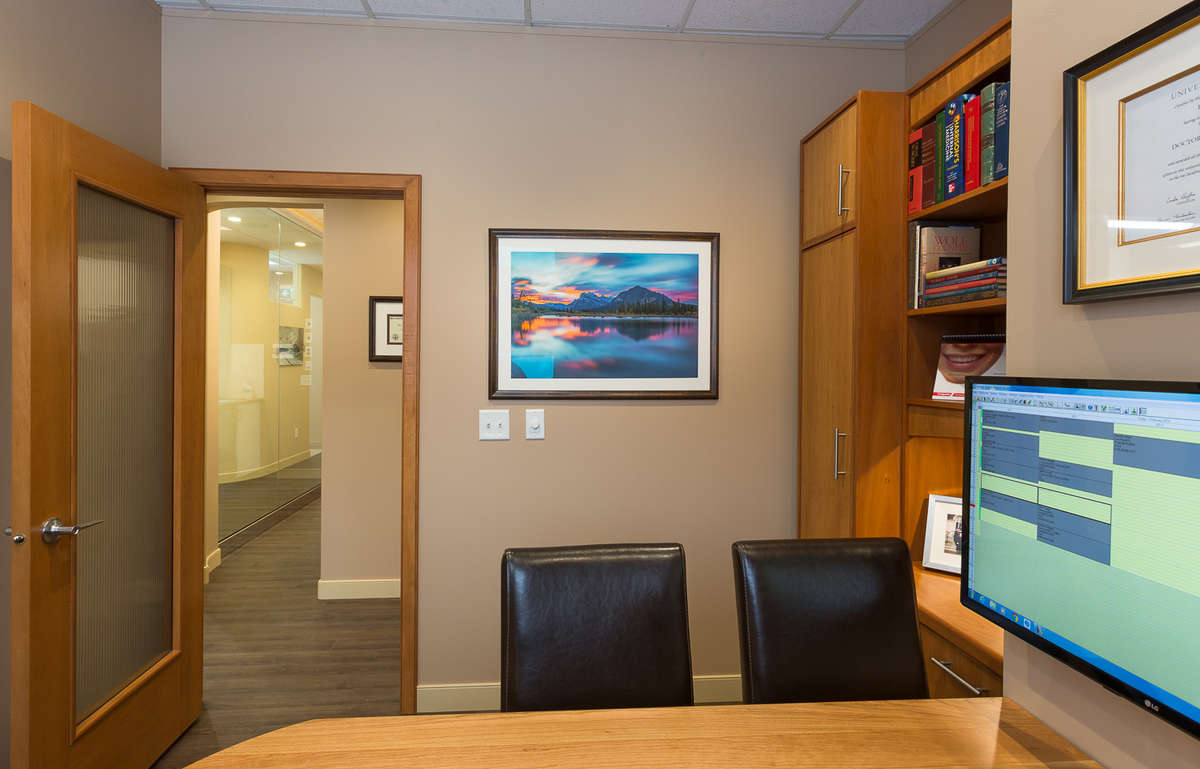 Banff Dental Office
Banff Dentistry approached us after having seen work from us at a gallery installation. They wanted a range of newer photographs, local to the Banff area, to compliment a range of old time photos, also from the Banff area. For this project we used framed prints, using high end materials including non-reflective museum glass.

We worked with Banff Dentistry staff on image selection, and consulted on sizing appropriate to the wall space available throughout the reception, hallways, break room, and operations rooms. We also delivered a range of frame and mat samples to their location, so they could select their favourite frame, and mat colour. For this project, we also consulted on lighting the artwork in the waiting, and reception areas.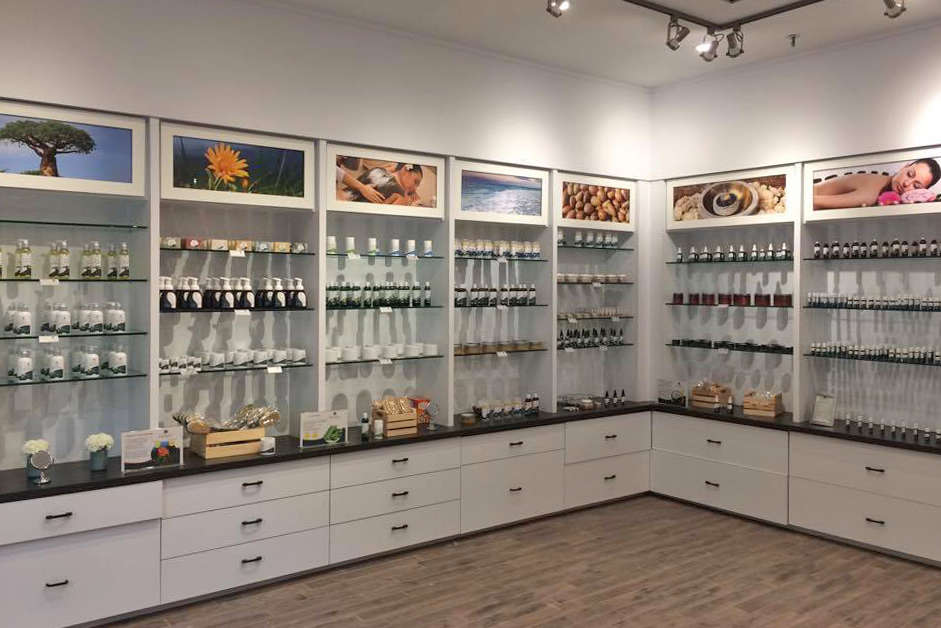 Nava Aroma
Bechir from Nava Aroma contacted us shortly before opening his new retail location in Lethbridge. He wanted to highlight the all natural ingredients found in each of his product lines. The idea was to print a representative image, found through stock images, above each product line to help tell the story of where the base ingredients came from.

It was important to keep the presentation very high quality, with a simple yet elegant clean look, matching the overall look of his space. We used the provided measurements of the spaces above each product column, and worked backwards from there to get the sizing perfect, to fill the space. Due to the high spacing of the artwork, we used non-reflective museum glass to eliminate any potential of glare from the lighting angles.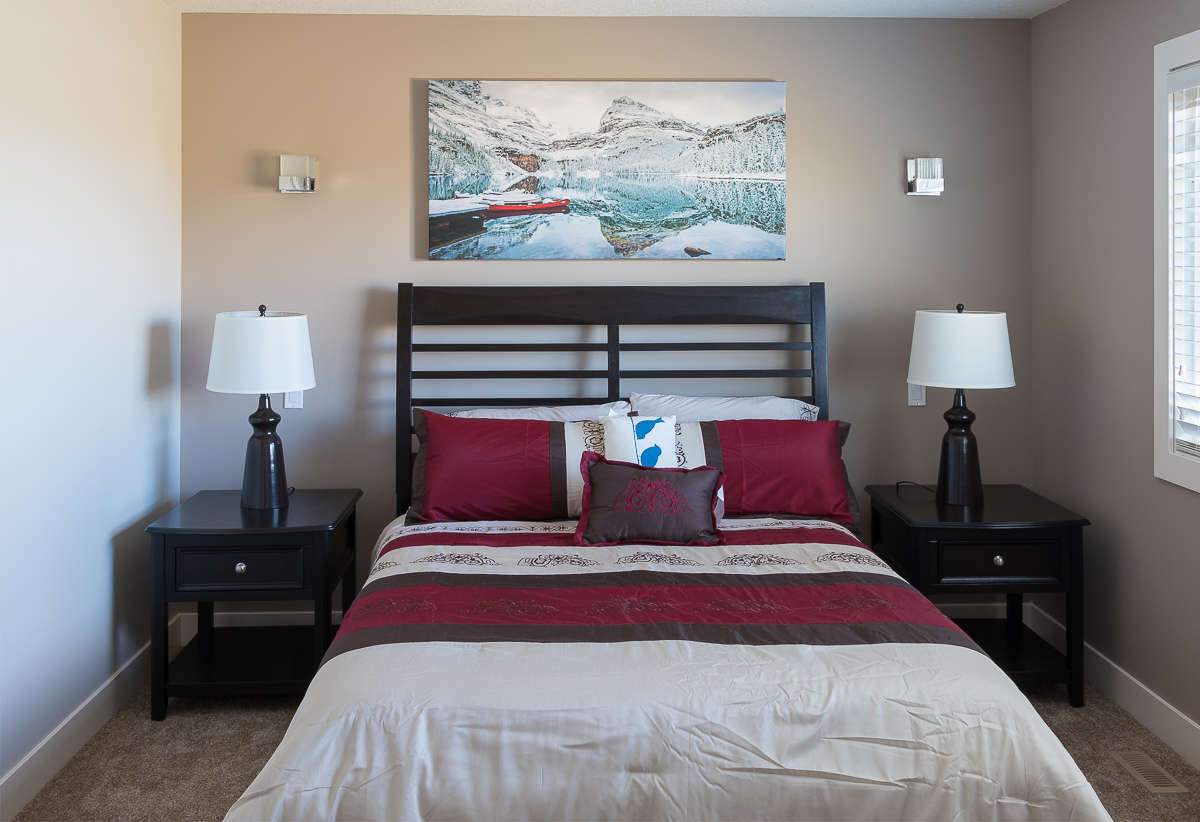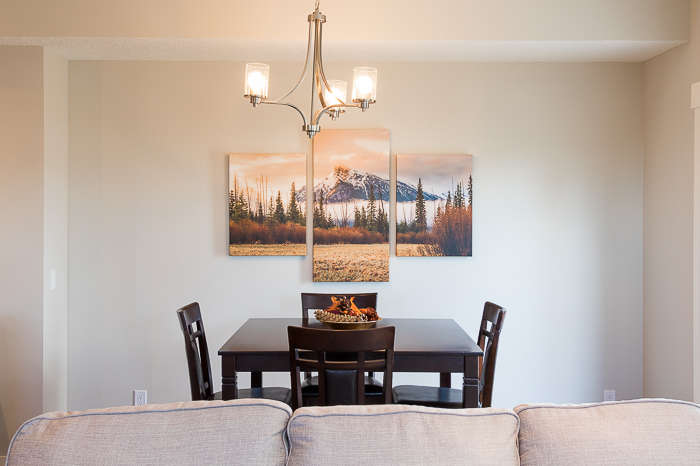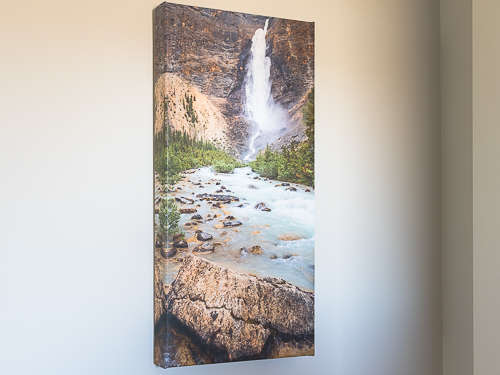 Strathmore Show Home
The goal of this project in Strathmore was to give the home a finished look, using canvas prints to make it feel more lived in and approachable. We came to the location, consulted on size to best match the space, and collaborated with image selection throughout the home.

After image selection and sizing were complete, we then printed, and framed the canvas pieces, delivered them to Strathmore, installed the prints throughout the home, and then photographed the project and provided both print, and web resolution files to the client.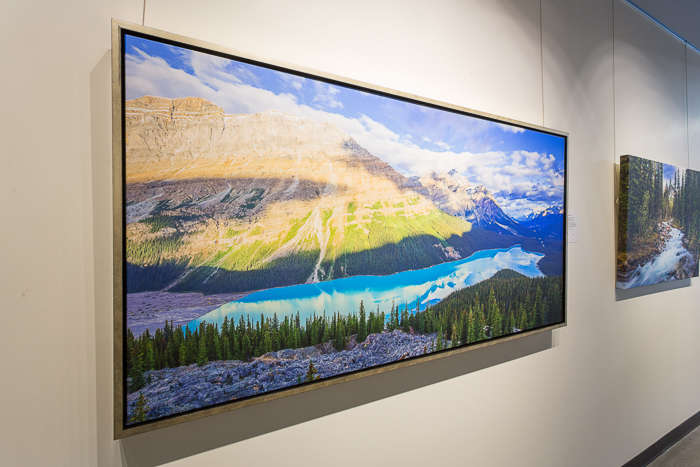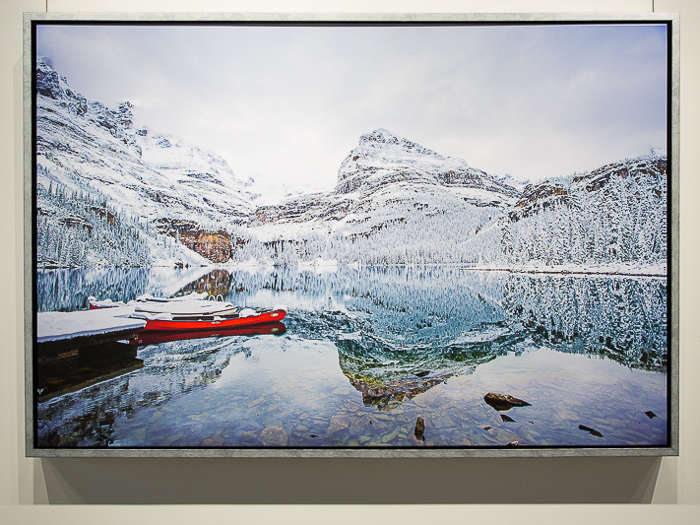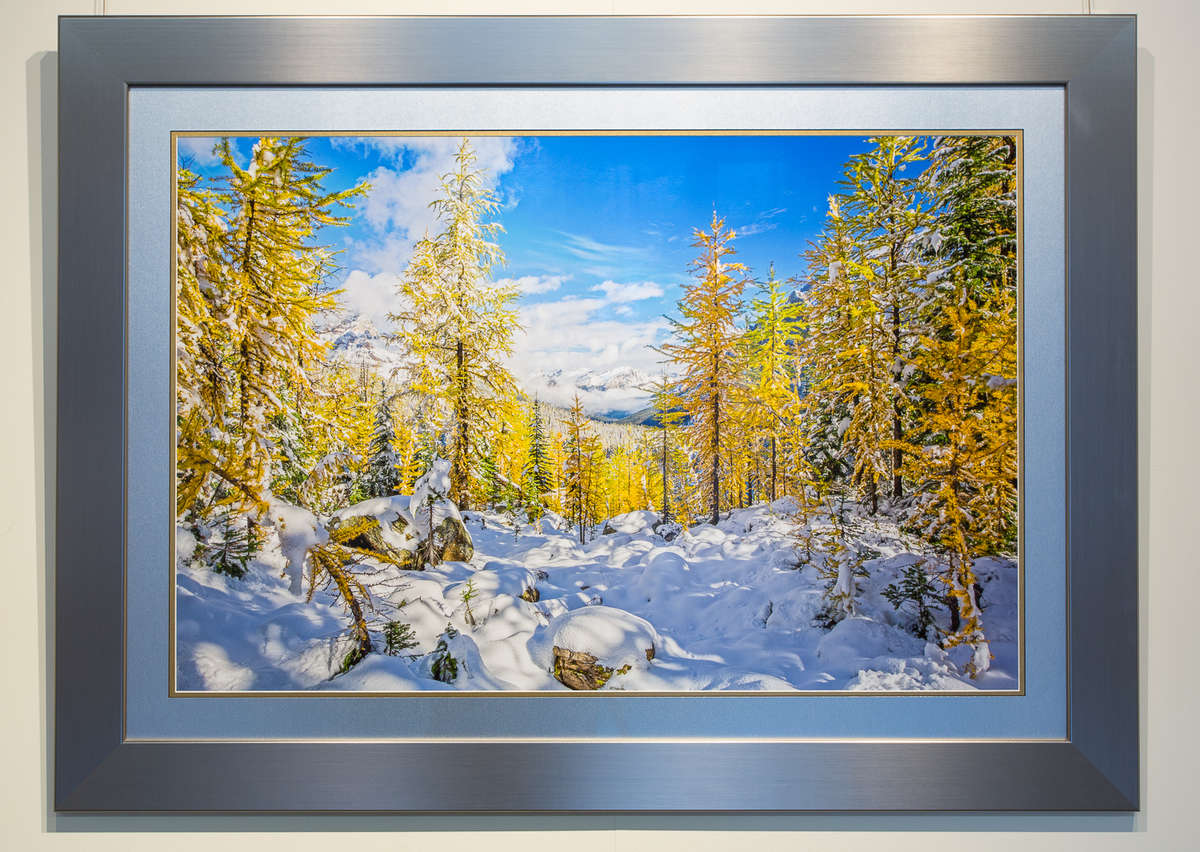 Canmore Art Gallery Installation
This art gallery installation had a range of prints on canvas, and framed prints throughout the space.

One of the advantages of doing business with Kuva Print and Frame for your project, is the founder used to be a full time photographer who specialized in printed artwork, and has experience in well over 30 print exhibits. We are well versed in photography and artwork prints, and have access to libraries of stock images, as well as networks with artists and photographers. We can find prints to match your space, and even have a collection of personal prints available directly from the owner for a unique and personal touch.
Contact us to discuss your project or for a quote.
Contact us