Wholesale commercial picture framing
Full service solutions make your project a breeze. From consultation to installation.
Contact us today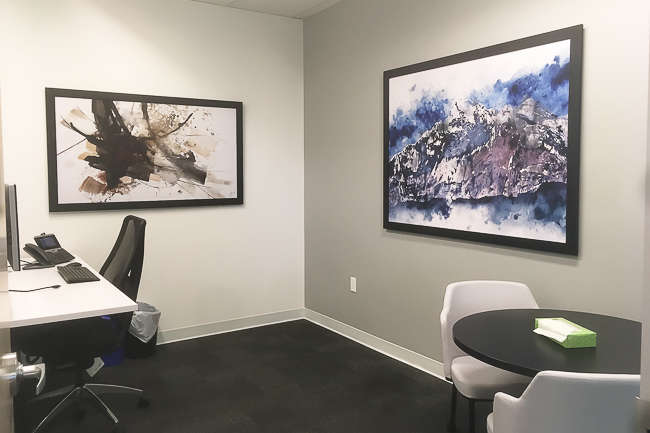 Kuva Combined Services
complimentary initial project consultation on sizing and placement
full artwork curation service to match your budget, branding, and tastes
completely guided design, to any specifications you might have
in house art printing and fulfillment service on a wide variety of media to match your budget
full custom framing and finishing services including plaques and recognition plates
delivery services both locally and nationally
project installation, from simple to complex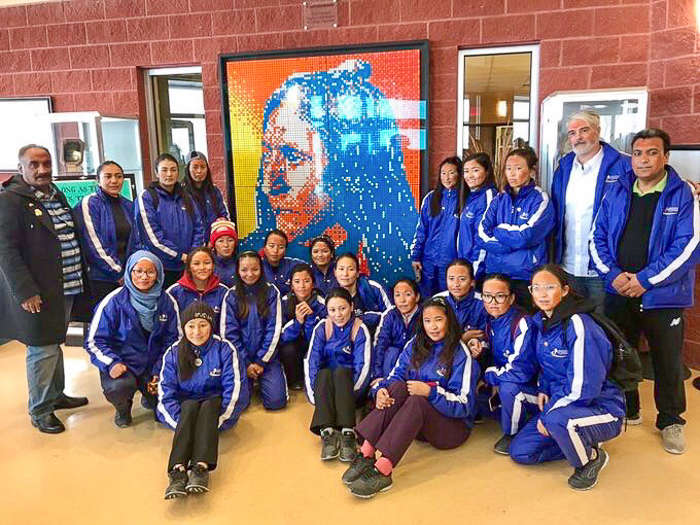 Picture framing, no job is too big or too small
Whether you're looking for volume decor, or conservation grade framing designed to protect, we have you covered with our expertise. No matter what you have, we can figure out a way to frame it for you on budget. No job is too big, like this massive one of a kind 6' by 7' float framed Rubik's Cube mosaic we framed for the Siksika Health Care Centre.



canvas frames and float frames, for both originals and prints
original artworks, pastels, acrylics, watercolours, oils, velum
shadow boxes for 3 dimensional objects
sports jersey's, costumes, gowns, graduation hats
tapestries and needlepoints
certificates and diplomas
photographs and posters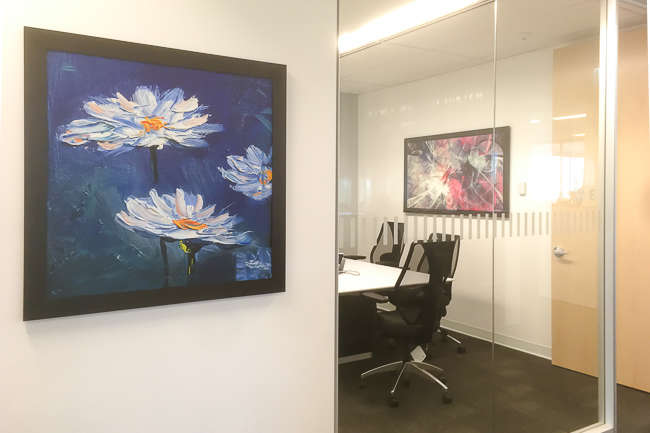 Custom wholesale picture framing for:
interior designers and home staging
home builders and contractors
hospitals and senior living facilities
condominiums and rental properties
hotels, hospitality, and restaurants
photographers and artists
art shows and exhibitions
businesses owners
healthcare facilities
architectural firms
oil and gas
retail businesses
corporate offices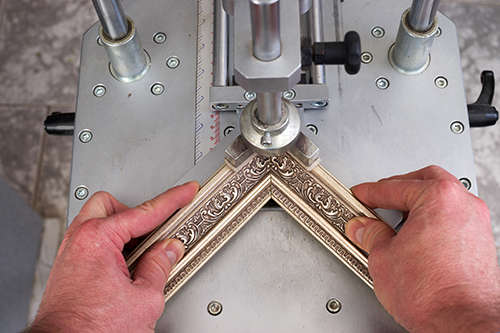 Custom framing services
All of our work including cutting down of frames, and joining the corners together is done directly in house by our master framer. This ensures exceptional and uncompromising quality standards, along with the ability to provide wholesale pricing.


chop and join service for do-it-yourself photographers and artists
conservation framing services and assembly
volume decorative framing and finishing
mat cutting and design
matboard cut to your specifications
mounting to a range of substrates
plates and plaques