Fine art printing | Photo printing
Photography and art reproductions, elevated to the highest level.
Upload files
Simply the best photo and fine art printing options on the market. Fine art and photo printing for your photographs and art reproductions without compromise.
Whether you're looking to hang a beautiful piece of work on your walls, or to print a piece for an esteemed gallery, you'll want our specialist expertise and history in fine art for that picture-perfect print. Your art reproductions and photos printed on our fine art papers aren't just photos that you will want to leave in an album; these are works of art that you will want to keep on display. Our premium photo prints are not your ordinary lab automated photo prints. They are extraordinary, high grade prints, using archival inks, and printed using the best inkjet large format printers in the industry.

As specialists in photographic fine art printing throughout Canada, Kuva Print and Frame has the skills and materials to ensure that your fine art photographic prints are ready to mesmerize viewers at galleries, art shows, exhibitions, and gracing your walls in your own home or office.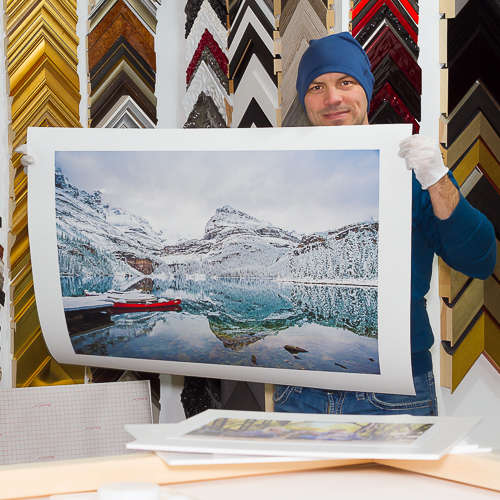 Photo and Fine art printing with Kuva
With a Master Photographer International designated expert to hand-pick and test each of our
many fine art papers, and a history of printing high end work for galleries and exhibitions, we guarantee that your fine art prints will surpass expectations. Here's what to expect from your Kuva fine art printing:


Our fine art papers all boast a premium 100% cotton base to ensure your prints stand the test of time.
All of our fine art papers are OBA and acid-free (free of optical brighteners which fade over time). This means your colours will remain vibrant, and fade-free.
Fully archival museum grade fine art printing, using 11 ink pigment based archival inkjet inks (giclée). This gives you superior colour rendition, fine gradients, and your prints will remain true.
Brilliant colour reproduction and detail ensures the most vibrant and sharp looking prints available.
Fully colour corrected editing and printing environment so you get accurate file colour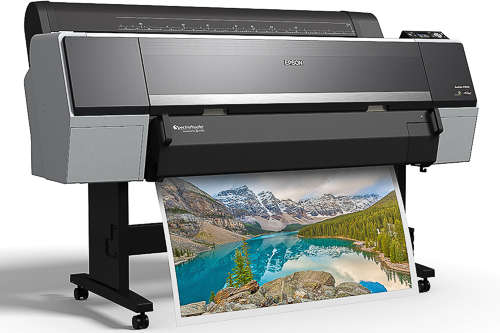 free print proofing, evaluation, and editing check.
we check every file carefully, and will provide digital proofs if required.
you won't need to worry about sizing, as we double check everything.
we expertly colour manage your files to ensure perfection.
you can bring your USB stick in with images for in person editing support and customizations.
if anything looks off with your files, we will correct it, and let you know before printing.
we can customize your prints in any way, including adding text, editing, composites, mosaic layouts, turning a single image into a multi-panel or multi-opening frame, gallery walls, and more.
When you're trying to decide which paper you need for your work, we offer the following fine art specialty papers and premium photographic media. Whichever paper you choose, you can have absolute confidence knowing we have done all of the hard work of selection for you, and that your printed photos will astound for beyond a lifetime. We can also print on any other preferred inkjet paper on the market with minimum printing orders.
Your curated selection of fine art printing media

*Best seller*
Our most popular selection of fine art paper for high quality matte prints. If you want to add a natural yet subtle depth to your print, looking for exhibition or limited edition prints, or just want to reduce lighting glare on your work in your home, then this is the perfect high grade print for you. Credit ©Hahnemühle FineArt GmbH


308 GSM (grams per square meter).
OBA free
100% cotton base
Matte finish
Hahnemühle William Turner Textured

*Artist favourite*
A textured surface will give your print a 3-dimensional richness and depth unmatched by other papers. As a natural, mould-made paper, the William Turner is a great choice for expressive photographs and reproductions of tradition art. A favourite for artists looking for reproductions, and photographers wanting texture on their photos. Credit ©Hahnemühle FineArt GmbH


310 GSM
OBA free
100% cotton base
Matte finish
Hahnemühle Photo Rag® Baryta

This high end gloss paper combines the luxury of cotton paper with traditional baryta. The fine premium glossy surface will endow your photographs with an expressive character. If you want the highest industry standards in a glossy presentation, then this papers density, colour gammut, colour graduation, and sharpness will give your photographs a competitive edge. Credit ©Hahnemühle FineArt GmbH


315 GSM
OBA free
100% cotton base
high-gloss finish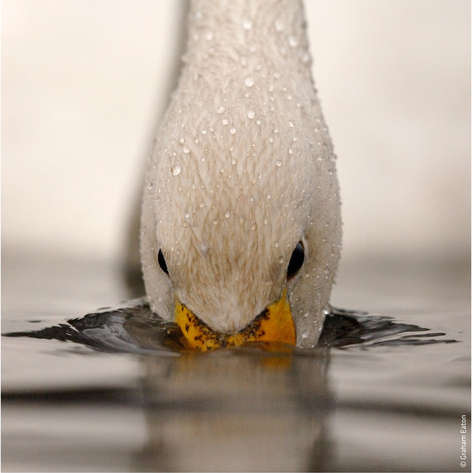 Classic, high grade smooth surface, lustre surface inkjet paper specifically designed for photo applications. This paper excels with its high grade print quality, which ensure the best results for photos and poster prints. Perfectly suited for daily use. Credit ©Hahnemühle FineArt GmbH


290GSM (grams per square meter).
Bright white
RC base
Lustre finish

Print your photos with a true 'wow' factor. The iridium finish lends a three-dimensional quality ensuring your print truly comes to life. Suitable for creating display and exhibition prints to create additional impact. Add a creative angle to portrait or studio photography, and also vivid landscapes, enhance mechanical, industrial, or architectural images.


260 GSM
Metallic finish
RC base
High Gloss finish

For photographers and illustrators seeking a flat matte surface. This bright white paper produces highly saturated images, while maintaining excellent highlight and shadow detail. Hobbyists, professional photographers and digital artists alike will find our studio enhanced matte paper a remarkable solution for any project. Perfect for poster prints


192GSM
Smooth matte finish
Bright white
Need help choosing the right material for your fine art print, want samples, or have any questions about what you can expect? Contact us toll free at 1-888-751-4966 or email us at kevin@kuvaprintandframe.com if you have any questions.