Canvas printing
*custom sizes available*
Pricing based on complete, ready to hang canvas, stretched on an internal stretcher bar frame.
3/4" depth pricing in grid. For a 1.5" depth canvas, add $10.00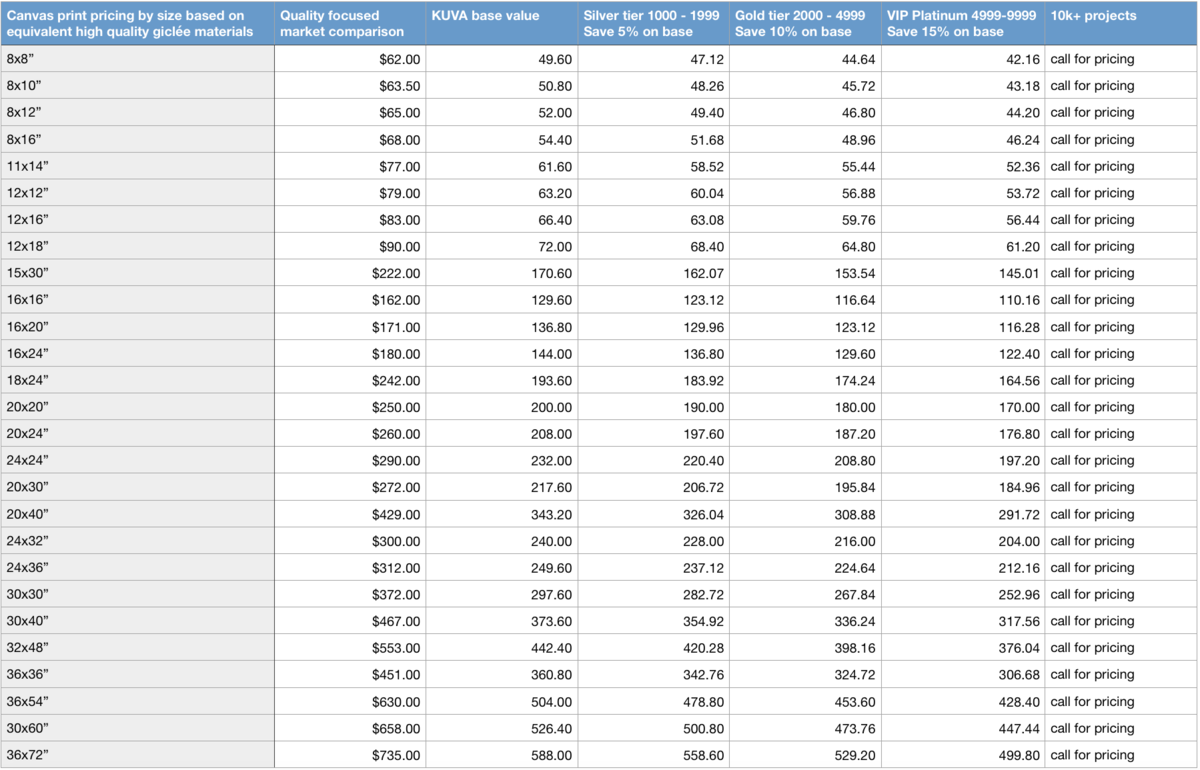 Photo and fine art printing
*pricing is based per square foot. To arrive at pricing:
1. length x width of print in inches = square inches
2. square inches / 144 for square footage
3. square footage x price for total
Example: 24x36" print =864 sq" | 864 / 144 = 6 square feet x $20 per square foot = $120
Need help? Simply visit the product order page and select sizing from the drop down menu.



*Tiered pricing is based on total spend within one year, or per order.