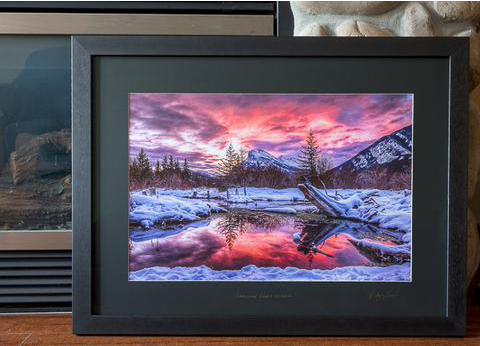 "I found the printing and framing to be top quality. The attention to detail and personalized service is by far the best I have experienced. I found the pricing to be in line with other high end
print shops
. I will be using Kuva Print and Frame for my future needs. Very very happy."
- Kelly C. Suchan, A.B.
"Finding a good place to
print my photos
has always been a struggle for me. In fact, it is what made me buy an Epson 3880! ….However, it was still an issue when I wanted prints larger than 17x22 or if I wanted canvas ….. then in November 2016 I discovered
Kuva Print and Frame
.
First of all the upload process is seamless. I like to resize (resample) my photos in Photoshop, to ensure I have the best quality possible.
Kuva Print and Frame
's upload process is perfection and allows huge files to be uploaded. They even have an option for a Free
photo printing
evaluation, which can give you some valuable information before you commit to your order."
- June Fox, Calgary
I have bought a number of Kevin's photograph prints and used his
framing services
. I had a personal photo improved, enlarged and mounted on a
canvas
backing. Kevin provided me with expert advice as to the placement and lighting of my photographs and paintings which greatly improved the manner in which they were displayed. If the cost could be rendered affordable, I would consider commissioning specific photographs of landscapes that I have encountered in the Albertan back-country. Examples would be The Karst in Kananaskis when there is snow. Perhaps there could be a "Landscapes Requested" section on the website on which clients could list landscapes desired so that it could be determined if any particular landscapes have enough "hits" to make it commercially viable for Kevin to photograph them. I am prepared to carry some of the camera equipment!
- Isabelle Emery, Calgary
Just received my first print from Kevin. A flawless perfect print that will have a home in the Netherlands. There is no doubt that I shall use
Kuva Print and Frame
again and shall recommend it to others. Thanks Kevin for your "home delivery service".
- Paul Kennedy, Cochrane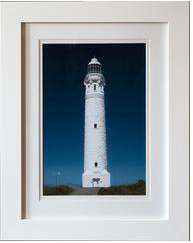 "In my experience this company has been Prompt with delivery. I paid a fair price for the
framing
I needed done. The attention to detail is impressive. You will not be disappointed...Highly recommended!"
- Angela Higgens, Calgary, A.B.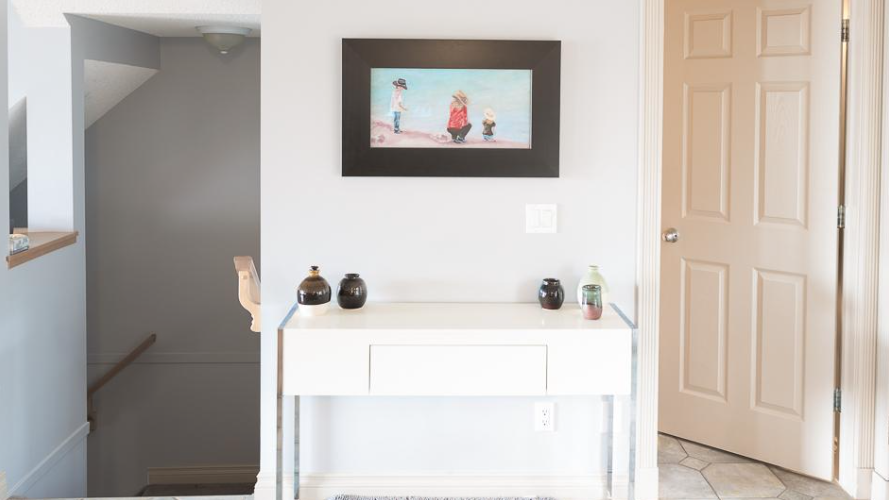 "Professional, timely service with a variety of frames to choose from. I have spent a fortune on
frames for art
and find this service competitive and high-quality. Look forward to continuing to use Kuva Print and Frame."
-Tammy Wolinsky, Calgary, A.B.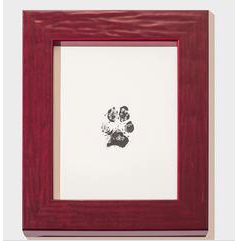 "LOVE the frame. I thought it would be nice when I picked it out, but it was even better than I expected, and I love the way it catches the light. Thank you again for framing the painting for me."


- Kahrolle B. Canmore, A.B.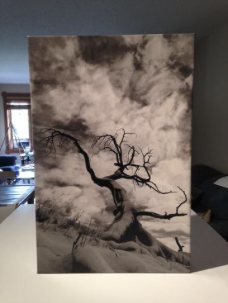 "As a professional photographer, it is imperative my images look their best when being printed for different clients.
Kuva Print and Frame
accomplishes this beautifully. An added bonus is the websites ability to easily order
prints
for clients to view different frame styles. This is the only company I'll use for producing my images!"
"Very professional work! Solid, sturdy packaging and shipping at the speed of light! Picture looks great on the wall."


- Dave Price, Black Diamond, A.B.


"Kevin is great, and has offered great advise as well, totally recommend this business."
- Peter Schmaltz, Calgary
"It turned out that the quality was high enough to justify the price. It made my walls pretty"
- Brenda Varnam, Banff